DELIVERIES
Weekly Delivery Areas & Information.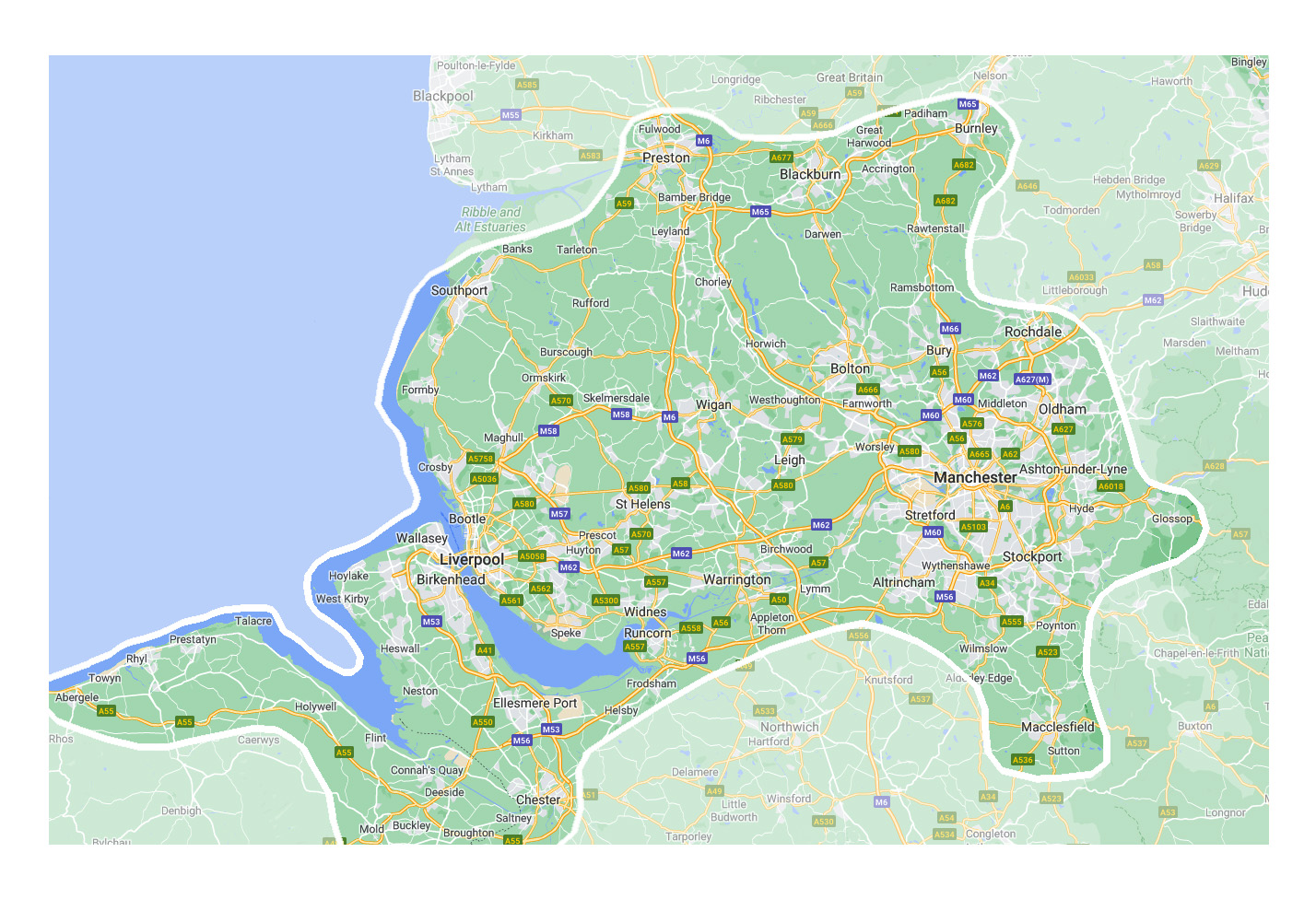 We operate delivery's across the North West from our Warehouse in Central Manchester.

When you register with our website we will contact you advising when we can deliver to your business (see map).

The deadline for getting your order delivered next day is 2:00pm (providing on that day we are delivering in the area).

If you would like your delivery on a day not listed below please contact our sales team on 0161 833 0024 (Weekdays 8:00am - 5:00pm).

If in the unlikely event of finding an issue with your delivery (damages or missing items) let the driver know then contact our sales team.

Deliveries will only be made to the address specified by you when you register on the website.

It is your responsibility to ensure that an appropriate person is available at the delivery address at all times during the agreed date and time.

All goods must be signed for on delivery by an adult aged 18 years or over.

All goods remain the property of Marfast & Co Ltd until payment has been made in full and received in full by Marfast & Co Ltd.

If no one is at the address when delivery is attempted the goods will be retained by us.

All goods must be checked at time of delivery and queries reported to the driver immediately.

The minimum online order value is £100. (There is no minimum for collection). Minimum order value maybe higher in certain areas.

All calls are recorded for sales and marketing purposes.
---